India Career Portal
India Career Portal is a web-based software for colleges to help improve their placement performance by automating the placement activities and taking it online. The placement portal is customized to look like the college website and also contains a knowledge center for students and serves as a communication platform between the college, students and employers.
Colleges purchasing the software will be able to
Manage their entire placement process online under the complete control of the placement office.
Improve opportunities for students of the college by providing a regularly updated knowledge center on career guidance, resume and interview preparation and tools to practice and improve skills.
Allow employers to approach the college online for their recruitment needs.
Colleges can participate in the Annual Best Placement Practices conference held in each of the major cities across India. To view past and upcoming conference details please click here.
Colleges interested in procuring the software, please fill out the interest form. Our sales representative will call you within 24 hours.
Product demonstration and training center
Understand and get a complete view of the product. Please click here to view a demo of the placement portal.
India Career Portal is pleased to provide comprehensive training and support to colleges. Please click here to access the training materials. A login and password will be provided to the college placement office.
Services for colleges, students and employers
We also provide a variety of services for colleges, students and employers. These services are optional and can be availed for additional charges as applicable.
Students of colleges not using our placement automation software replica watches can avail of all the same benefits by directly accessing placement services brought to you by India Career Portal.
home



References


Over 1500 colleges across India use our placement automation software. A partial list of colleges is given below.

...more
Benefits
Colleges
Attract more employers.
Increase in placement percentage.
Quicker placements.
Higher compensation packages.
Enhanced college brand image.
Reduced burden on placement office.
Reduced cost of placement initiatives.
Attract more students.
Greater student satisfaction.
Students
Quicker placements after graduation.
Better remuneration packages.
Improve self-marketing skills.
Enhance career planning knowledge.
24x7 access to career counselors.
Large choice of job opportunities.
Build career in area of prominent skills, interests.
Employers
Improve hiring speed and efficiency.
Reduce administrative costs of hiring.
Attract greater response to vacancies.
24x7 access to college.
Overcome geographical barriers to recruitment.

We also bring employers to the college through the Campus Direct Network. Campus Direct connects employers to all colleges that use India Career Portal for placement automation through a single window.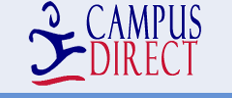 Over 500 employers have signed up to recruit from colleges using India Career Portal / Campus Direct Platform. A partial list of employers is given below.